It's no secret that Zac Efron is a hottie but was he like this growing up?
Sometimes, we forget how far he has come from his High School Musical days. And even before that, like way before he became famous on the Disney channel.
Let me remind you how cute he was with these 16 pictures.
Don't miss out.
1. Super Baby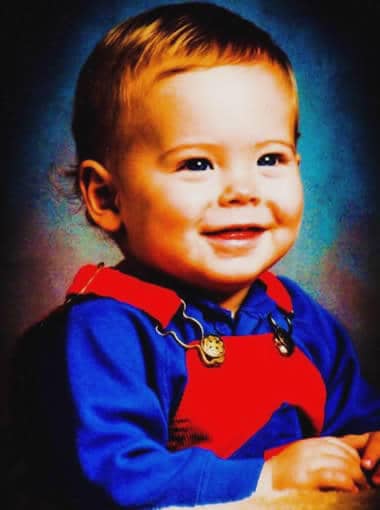 Did Zac have a dream of becoming Superman one day? Well, he certainly achieved the super baby vibe with this blue and red outfit. Look how adorable he is!
I wonder if Superman is this cute when he was a baby?
2. Cheeky Fella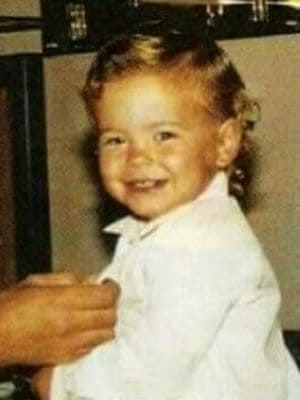 You can usually tell if a kid will grow up with a great personality. Looking at how cheeky this fella is, I'd say he's got one.
What are you thinking, cheeky boy?
3. Loving the dummy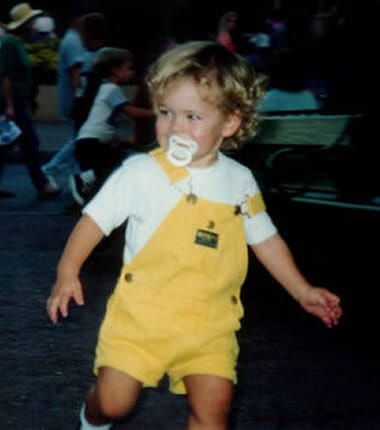 Like most young children, little Zac couldn't keep his dummy out of his mouth. In fact, you can see how much he loves chewing on it as he walks down on the busy street.
4. Curly cutie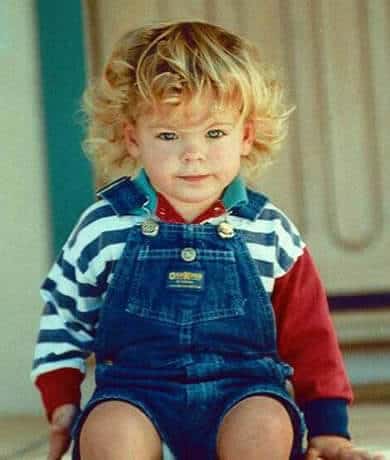 OMG, look at those curly blondes!
It's hard to imagine that Zac Efron looks like a doll when he was a toddler. But it's easy to see why this curly cutie would one day become a Hollywood star.
5. Abseiling kid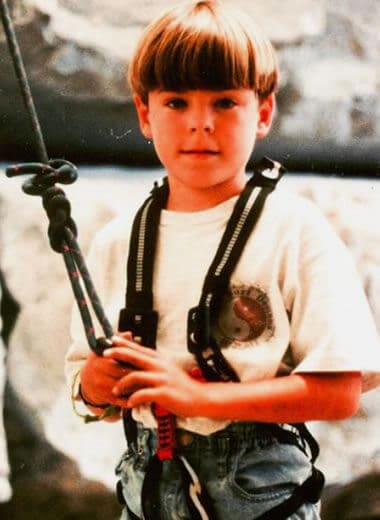 Yes, Zac is an active junkie…even at a young age.
Here is a picture of him abseiling as a kid and it shows how active he was already during his childhood.
By the way, I love the mushroom haircut (No, actually, I don't).
6. Brotherly Love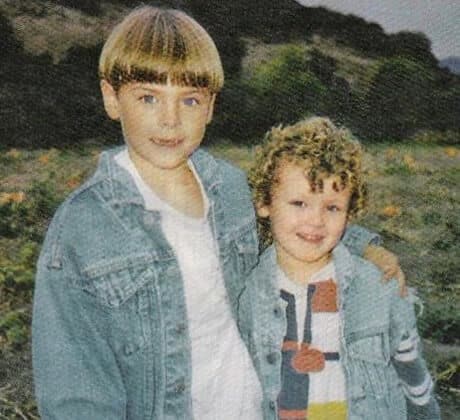 It's no secret that Zac shares a special bond with his younger brother and he's never afraid to show it online. You can definitely see the connection between them.
7. He is a baseball fan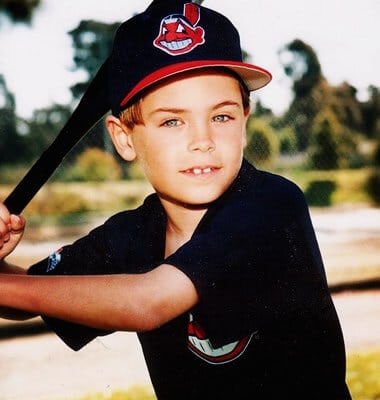 Zac grew up watching baseball. His father would take him and his brother to watch the San Francisco Giants play live games, which is 6 hours drive away.
Doesn't he look gorgeous with that baseball cap on? I wonder how well he bats though.
8. Skateboarding is his thing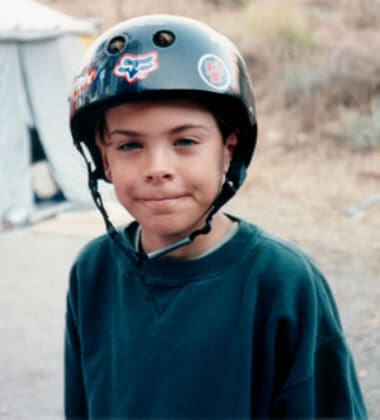 Here is proof that Zac Efron didn't just become a good skateboarder overnight. He started at an early age.
Good to see that he's wearing a helmet.
9. Marathon boy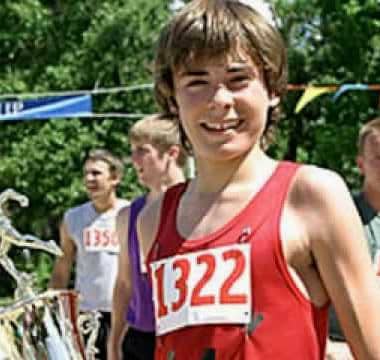 Now I know why the actor has a good lung.
Yes, this boy runs marathons!
10. Black and White photo
Here's a yearbook photo of Zac in black and white.
Not sure if it's the colors, but he looks different with short spiky hair.
11. Keeping a low profile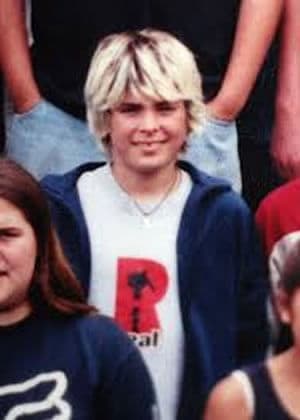 Remember that young boy who always wanted to hang out with your group?
The one who wasn't the best looking, was a little shy, kept a low profile but was kind of cute? Well, here you go.
12. Real high school look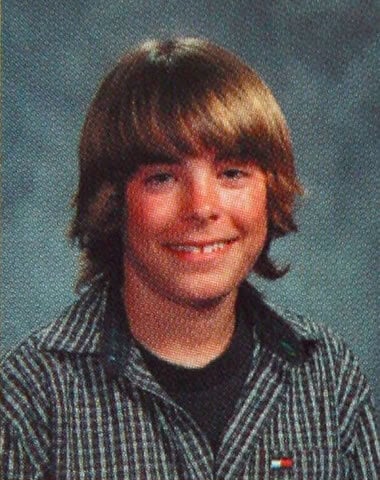 Here's a real picture of Zachary during his high school days and he looks just as charming as the character in his hit movie, High School Musical.
13. He had flaws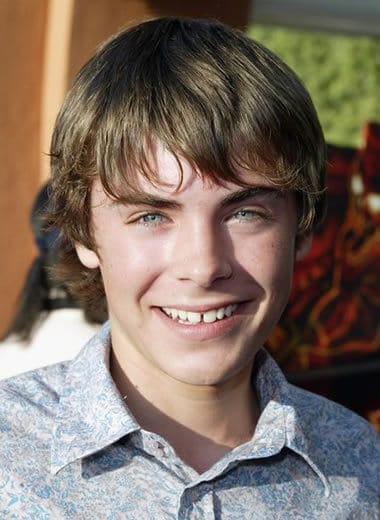 Nobody is perfect and young Zac also had flaws.
His front teeth gap was affecting his beautiful smile.
14. The perfect smile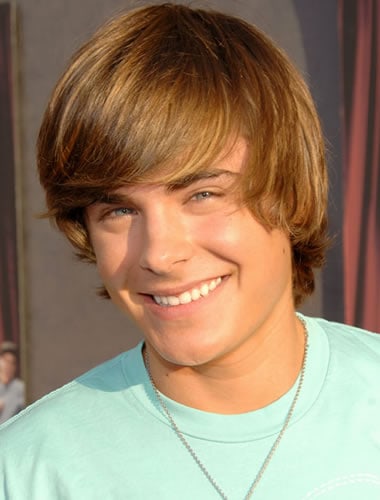 Ever since Zac fixed his teeth gap around 17 years old, he has one of the most gorgeous smiles in the business.
This smile also gave him many opportunities leading to his breakthrough role in Disney's High School Musical when he turned 19.
15. He is too handsome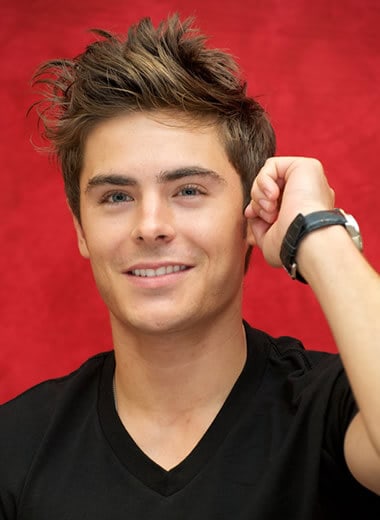 Zac was an absolute heartthrob in his early 20s. In fact, he was probably the most handsome actor within his age group.
Don't take my word for it, just look at that cute face!
16. Who's the man now?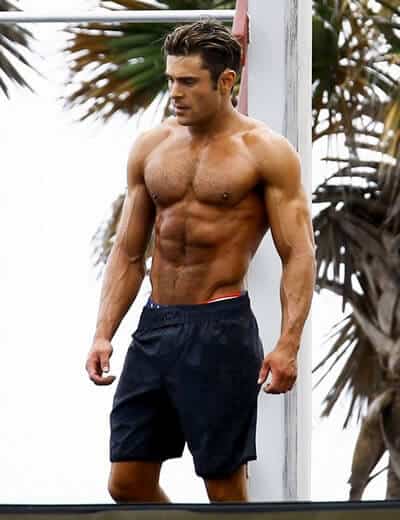 If you think Zac is more than just a pretty face, you are absolutely right!
He is no longer a young kid, but a fully grown man, and a fitness fanatic with a totally hot body. Check out those incredible muscles and abs.