I didn't believe it.
The more I saw Salma Hayek posting pictures of herself without makeup, the more I realize how confident she is in her natural beauty.
For a woman over 50, I lost count how many times she chooses to ignore the cosmetics
See it for yourself.
1. This was a beautiful morning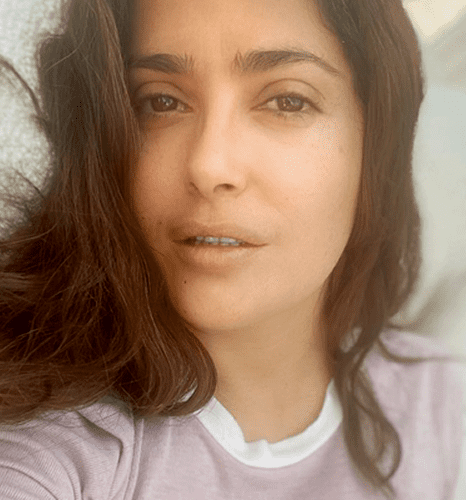 Yes, it was but I don't know what's more beautiful anymore. The morning sunshine or Salma Hayek going makeup-free?
2. Meditating at the beach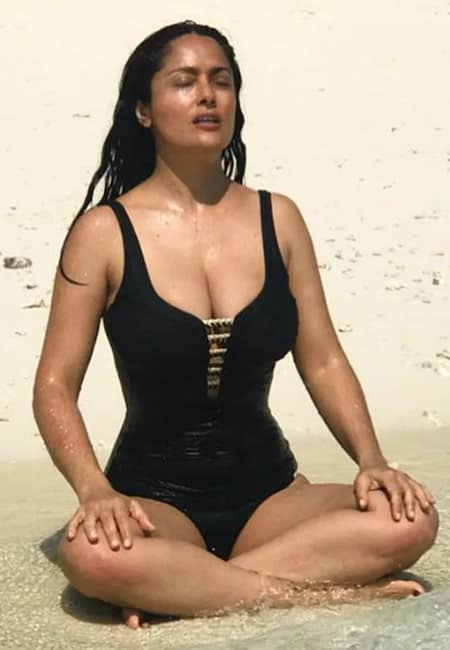 I had no idea that meditation and the beach go together. Apparently, it does if you're Salma. Maybe she was at a private beach?
3. Wet hair look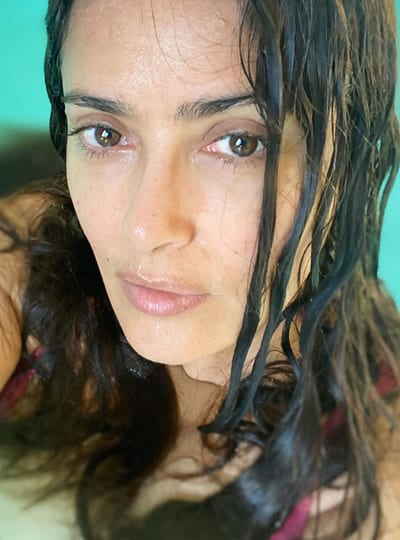 I suppose when you're wet, there is no point putting on foundation and mascara. They will just melt under water.
Salma knows what she is doing.
4. Naughty Owl is standing on her head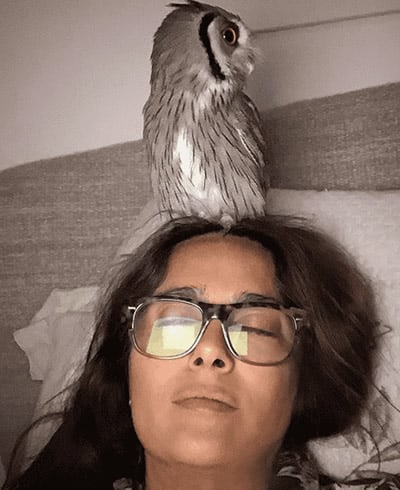 Meet Kering, Salma's pet owl.
It got a little naughty this afternoon while the actress is taking a nap.
5. The Mexican wife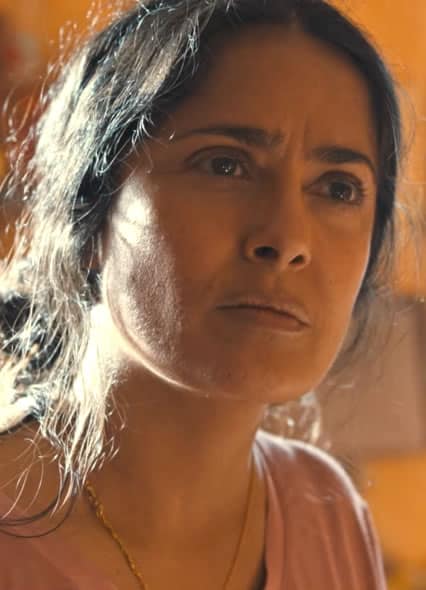 Here is Salma playing a Mexican wife in the movie, The Roads Not Taken.
It was a scene where she had no makeup but she looks absolutely stunning!
6. Bonding with nature
It's obvious that Hayek likes to bond with nature and she likes to do it with her natural bare face too. I guess it makes sense.
7. Testing the night mode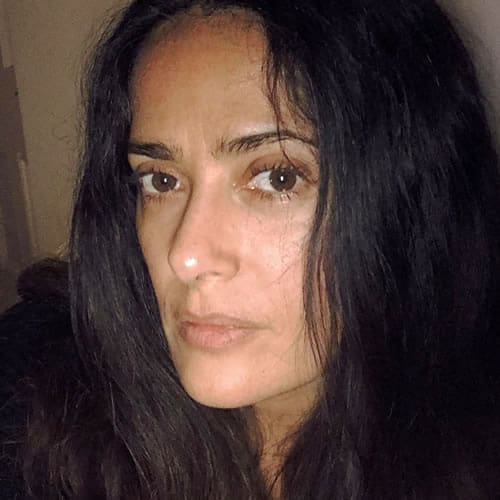 I'm sure Salma was just testing the night mode on her phone camera here. It's not bad, but it would have been better if she had lipstick on.
8. Getting into the car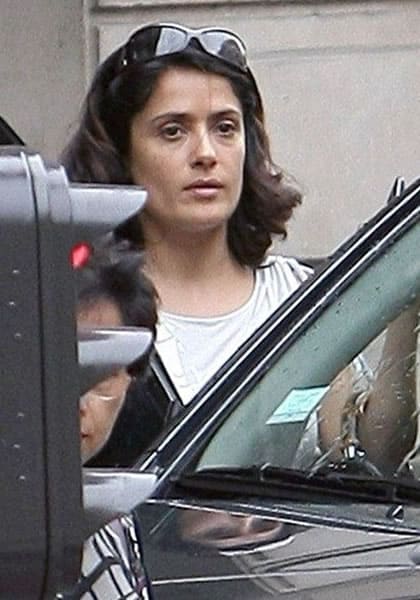 The gorgeous actress was just trying to get in her car. Nothing to see here.
9. Swimming with a hat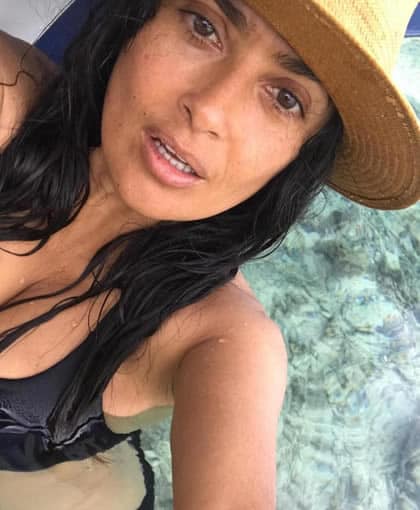 I can understand why she wasn't wearing any eyeshadow but why was she wearing her hat inside the swimming pool?
She is in the water, after all.
10. Showing off the side of her face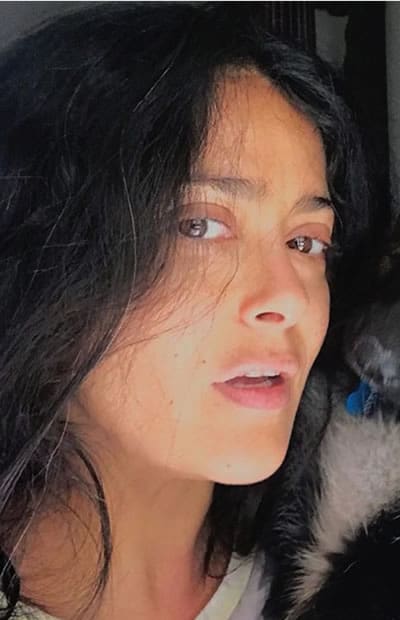 It's just one of those times where Salma wanted to show off the side of her face. Even with no makeup, you'd have to agree that she is beautiful.