Rock is his game and gothic is his religion.
Marilyn Mason has been conquering both worlds with his heavy metal music, iconic makeup, and dark attires.
With a face painted as white as a ghost, he enhances it with any colors that he pleases. Putting on makeup has almost become part of his daily ritual.
But have we forgotten what he looks like without them, when he's makeup-free? I have.
Like a Rapper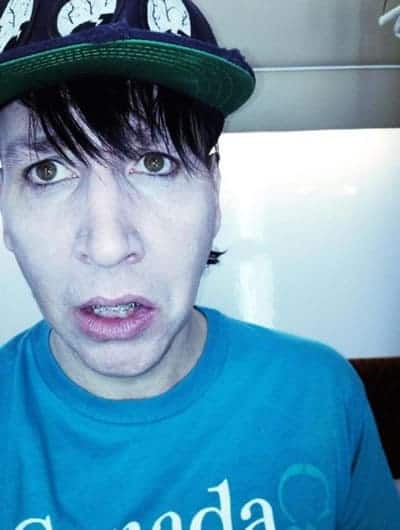 Wearing a baseball cap and a blue T-shirt, this is the Marilyn Manson that I never knew existed. He looks like a rapper who's trying to make it onto the scene.
It's such a refreshing look, especially with the braces and not a single drop of makeup.
Passed Out In Bed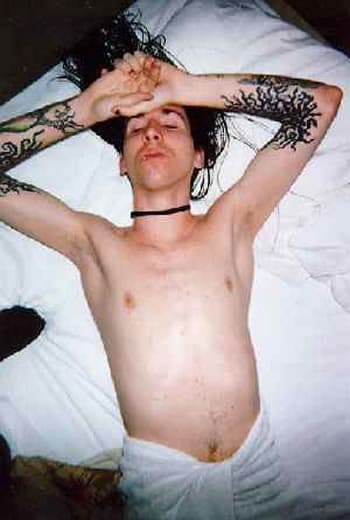 It looks like the singer have partied all night and passed out in bed. Seeing the bath towel wrapped around his belly button, I'd say he's tried to reach the bathtub….but failed.
Talking On The Phone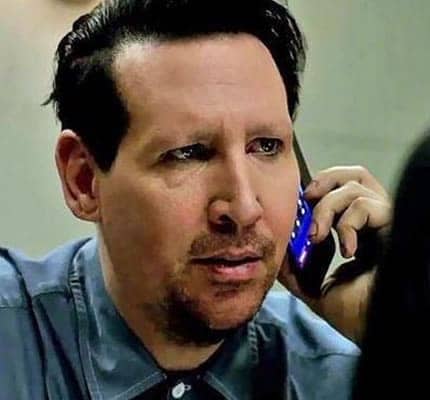 Here's a scene where Marilyn was talking on the phone without makeup and he looks like a different person. I mean, he looks so serious with that clean face, tidy goatee, and hair gelled back.
I think the film is called "Sons Of Anarchy" if anyone wants to see it.
Brown Hair Look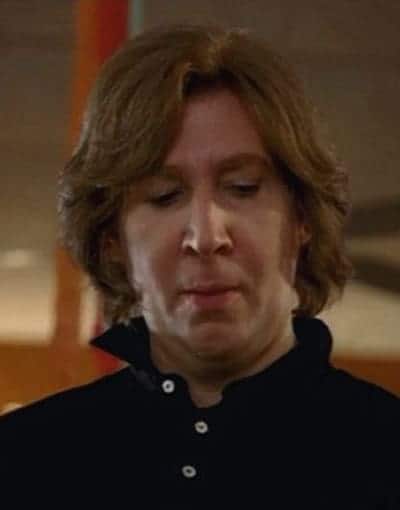 When I saw Marilyn appearing on the HBO show 'Eastbound & Down', I thought he was wearing a wig (he probably did). I almost forgot he has naturally brown hair.
And check out those eyebrows too.
To be honest, I think the gothic style suits him more.
Handsome Young Man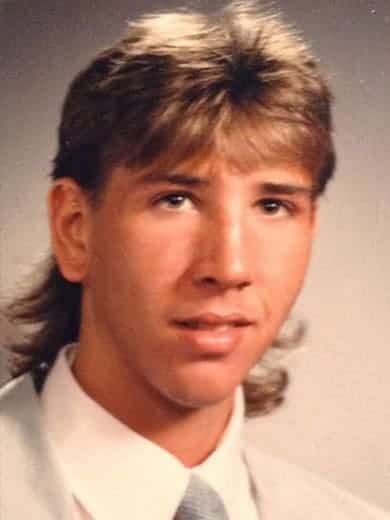 Meet Brian Hugh Warner, people! The young man who became the famous Marilyn Manson and this is proof that his natural hair color is brown.
Never thought I'd say this, but he actually looks quite handsome, although I'm not sure about the mullet.
Shiny Silver Grillz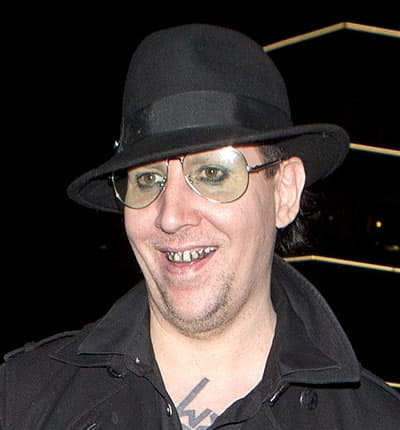 The rocker was seen leaving a West Hollywood bar looking as trendy as ever. Wearing a black coat, he matched it with a stylish trilby and a pair of classic aviator semi-transparent shades.
He was almost makeup free with only thin eyeliners on. I wish he didn't show his shiny crooked teeth though as those silver grillz look kinda scary.
Suddenly, he reminds me of Freddy Krueger from Nightmare On Elm Street.
Not Nicholas Cage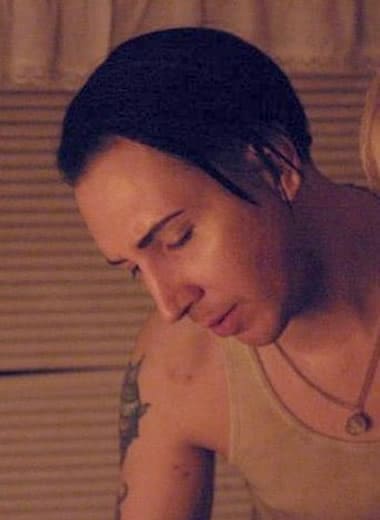 I don't know if it's the hair cut, the nose or the side of his makeup-less face that tricked my eyes, but he looks like Nicolas Cage from this angle.
Jail Time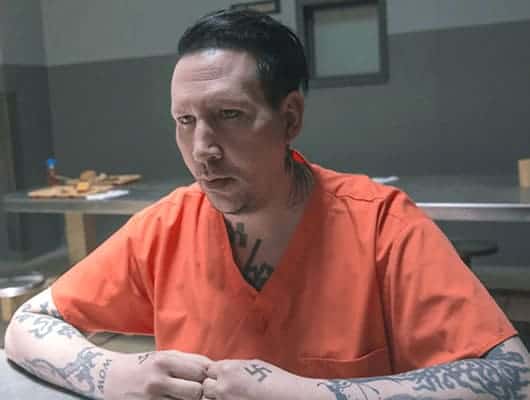 Why is Marilyn Manson in jail?
Don't worry, it's just a scene from the series 'Sons Of Anarchy'.
If he was really serving time in prison, I'm sure he will have a hard time with the "no makeup" rule.
The Forgotten Look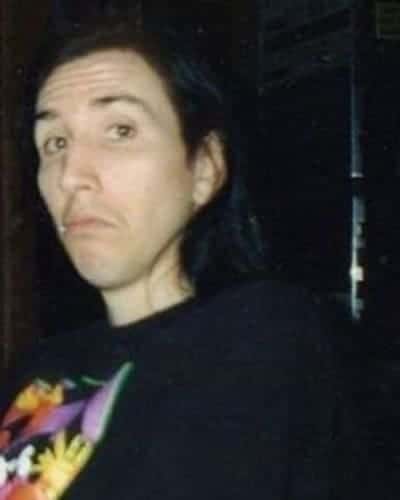 Remember when the recording artist still had long hair and a face without ash white foundations, heavy eyeshadows, or dark lipsticks?
A forgotten look that's for sure and definitely missed.
Coolest Dad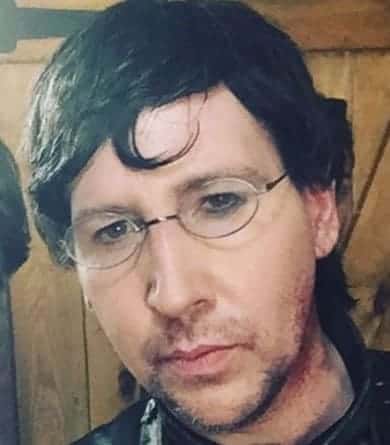 If Marilyn has kids, I'm sure he'll be a good father.
He looks so kind and gentle when he has a normal face, especially with a pair of small oval glasses on.
Regardless, he will be the coolest dad whether he gives up the cosmetics or not.