Yes, Lady Gaga once admitted that she's tried plastic surgery before but what procedures did she have, and is she still getting them?
This is what I'll be trying to find out today.
And if you're just as curious as I am and have also been wondering why the singer always looks so fresh and wrinkle-free, then read on.
Before and After Pictures
I did a lot of comparisons here to help me find the answers. Check them out.
Did Lady Gaga have botox?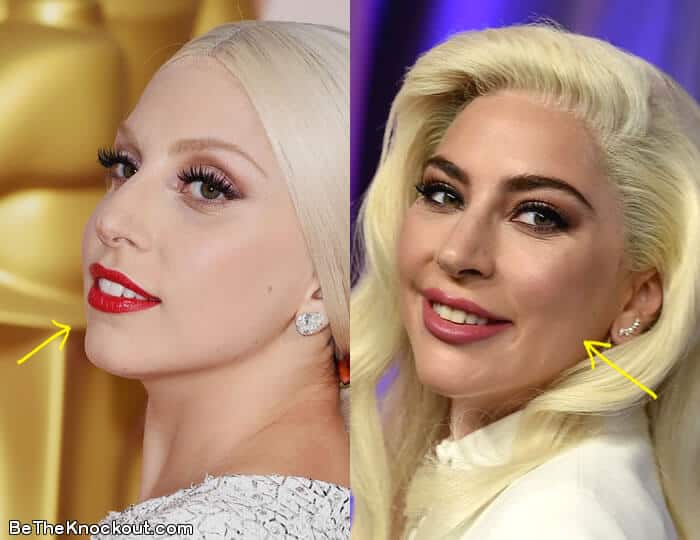 Believe it or not, Gaga has admitted that she's gotten botox back in 2011 but has stopped using it since (she claimed).
However, I think her face still looks kind of stiff at times which is usually the case with fillers (see after photo above).
There is also a slight puffiness to her cheeks, especially from this side angle. So she's probably still getting a few needles here and there, as this would explain why she rarely has any lines and wrinkles over the years.
Do you agree?
Has Gaga had a nose job?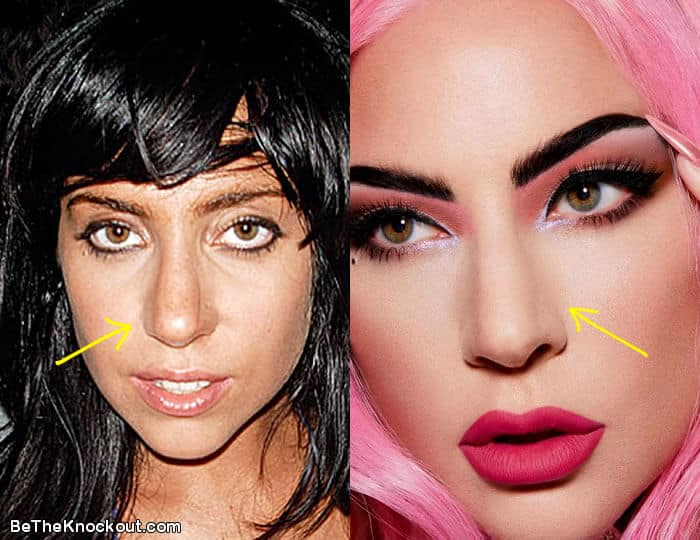 I guess everyone would agree that Gaga's nose is not perfect and I doubt she's ever attempted anything invasive to correct it either.
Whoever thinks that the singer has had a nose job just needs to look at the comparison photos above. You can clearly see the imperfection on the left part of her nose bridge on both of these pictures. There is a slight bump there which kind of bends inwards leading down the tip and despite the heavy makeup, it still shows.
For this reason alone, I believe her nose is real.
Did Gaga get lip injections?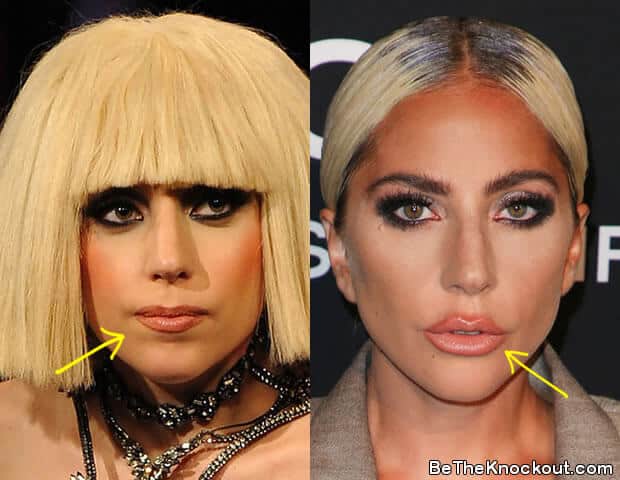 I can't remember when Lady Gaga started making duck faces by puckering her lips together. If she didn't do it on purpose, the only reason I can think of is lip injections.
The truth is, she has admitted to having fillers on her lips before so it wouldn't surprise me if she's still into it.
I wouldn't say I like it but I don't hate it either.
Did Gaga have a boob job?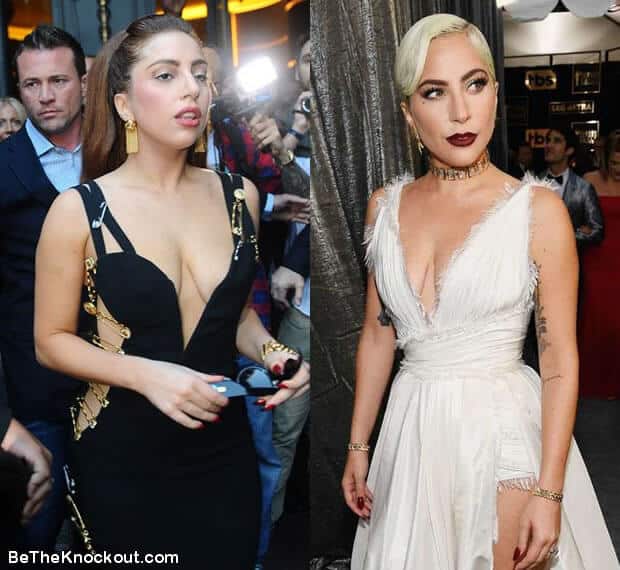 Whenever Gaga wears a deep V, her cleavage tells me that her boobs are real.
It doesn't matter what crazy costumes she wears at times because as soon as she's in these dresses, there is no hiding. To be honest, I don't think she has any intentions to get breast implants but I wouldn't discount a breast lift in the future.
Final Thoughts
It seems clear to me that Gaga might have been using fillers to combat her aging, or she simply likes the look of it. Whatever the case may be, one thing I know for sure is she is not into invasive procedures.
In other words, I don't think we'll ever see her going under the knife. But hey…who knows what a daring soul like her thinks, right?