That's right.
It's Rihanna's voice and body that usually run the show.
But there is something about her face that I just cannot explain. So I need to remove all of her makeup to get a better view.
Sorry, RiRi.
1. Stop Annoying Me: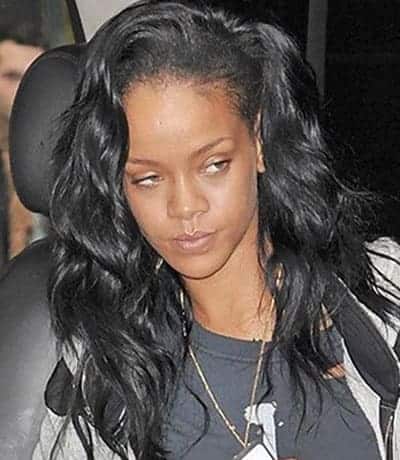 Who knows what was going on inside Rihanna's head when this photo was taken. But it looks like she was annoyed by something.
Maybe she just wasn't happy about being papped without makeup on?
2. Big Bare Face Selfie: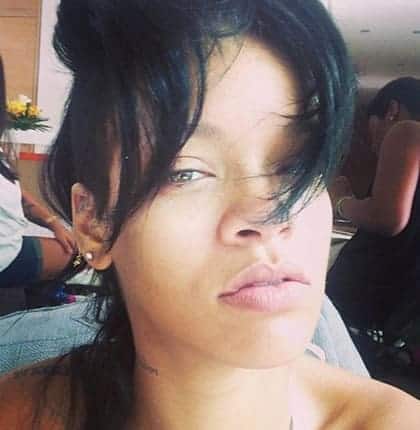 Selfies are usually taken from the best angles.
With Rihanna, her selfies are different.
She doesn't care if her face shape looks wider or if her lips look thicker. She just snaps it.
3. No Autographs: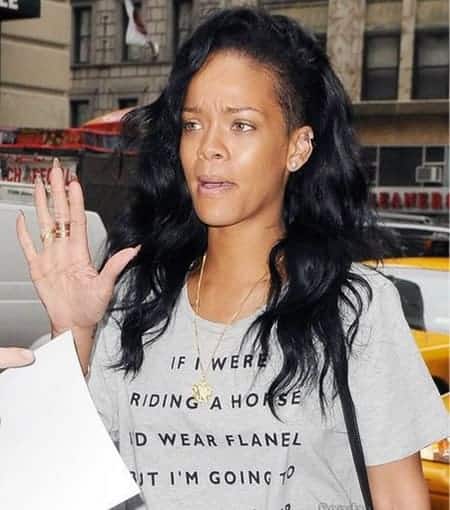 Looks like the singer was stopped by a fan in the middle of the street and asked for an autograph.
I'll be honest. I would have said no too if I had no makeups on.
4. Swimming For Prey: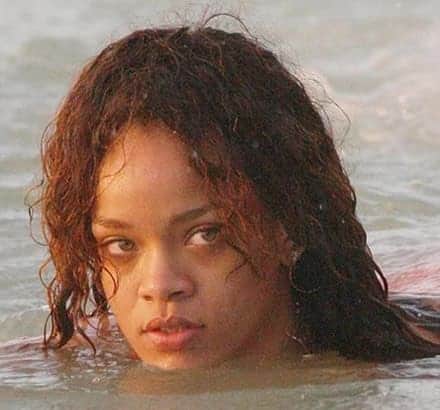 I'm not sure if it's the lack of cosmetics but Rihanna is like a shark in the water waiting for her prey.
She needs to do something about those eye bags though.
5. Give Me The Jetski: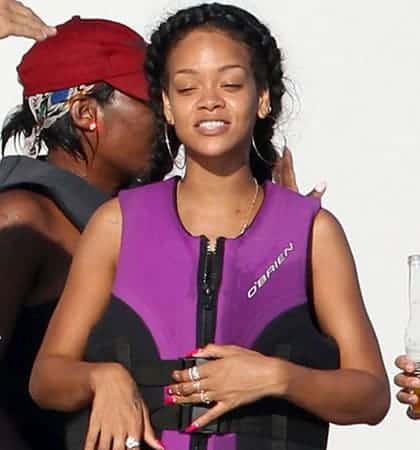 Wearing a life jacket and zero makeup, it looks like Rihanna is ready for a fast and furious jet-ski ride.
6. Smoothest Skin: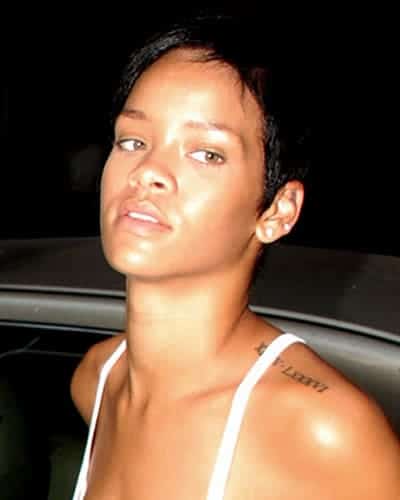 Honestly, I don't think RiRi needs too many concealers and foundations on her skin. She has one of the smoothest skin tones in Hollywood.
This is the definition of blemish-free skin with a perfect complexion.
7. Smoking Yoga: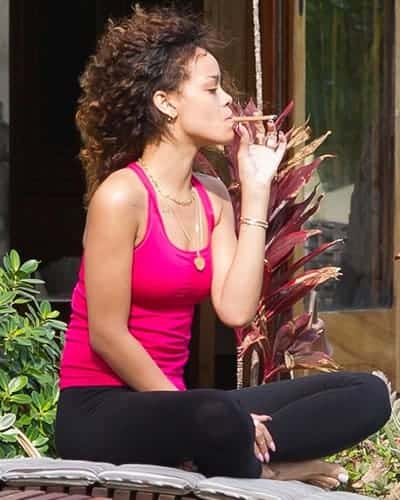 The superstar was caught smoking after a yoga session. It looks like a cigar from afar but I could be wrong.
8. Women In Black: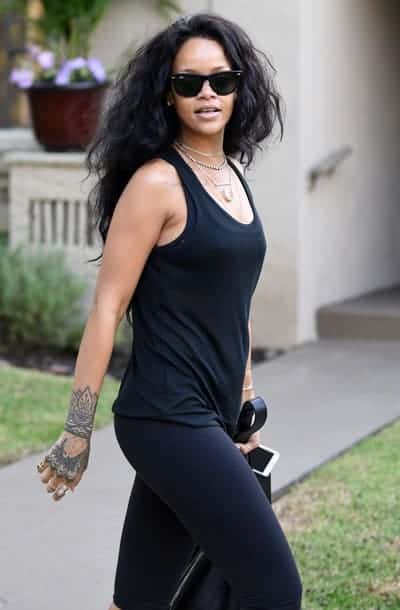 The singer was spotted walking the urban street in a fashion code black.
Yes, she was wearing all black from head to toe – hair, sunglasses, singlet, pants, handbag, and shoes.
A thin layer of black color lipstick would have finished the look.
9. Heading To The Gym: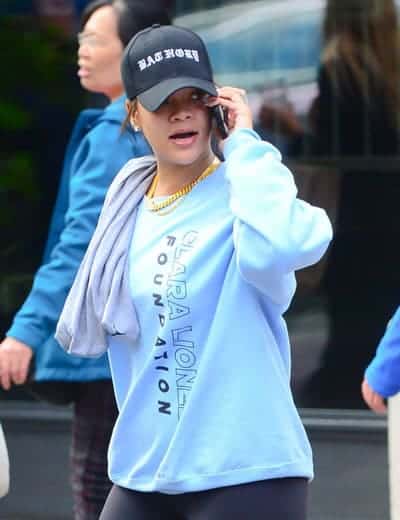 It looks like RiRi was heading to the gym for a workout session. I wonder if anyone recognized her makeup-less face hidden underneath that cap.
10. Black and White Beauty: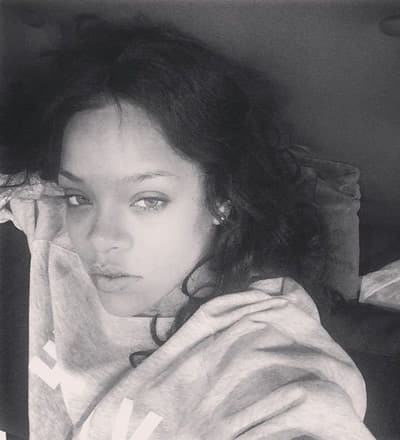 This black and white photo clearly showed off Rihanna's natural beauty.
She is perfect even without makeup!
11. Can't Open My Eyes: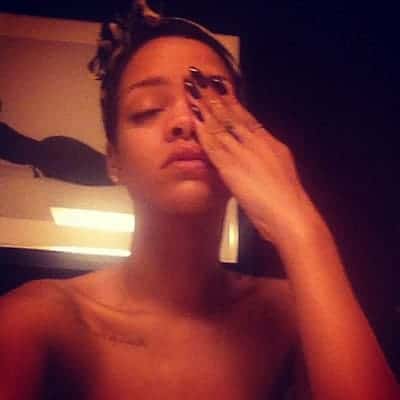 The Diamonds singer posted this selfie when she just woke up. She couldn't even open her eyes here, so I doubt those are fake eyelashes.
12. Coolest Hair Braiding: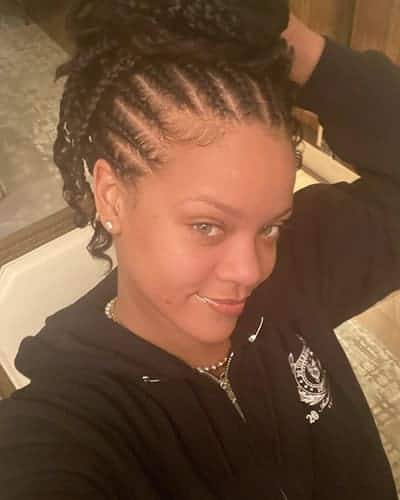 Many people said that Rihanna has a big forehead, but that's probably why this hair braiding looks even cooler on her.
What do you think?
13. The Hotel Balcony: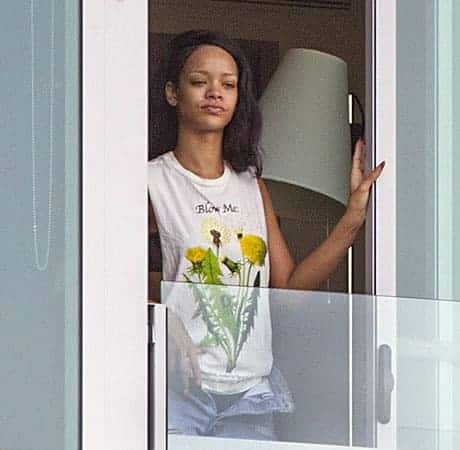 The American singer was spotted in New Zealand enjoying the view and sunlight from her hotel balcony.
For some reason, it's not her makeup-less face that caught my attention.
It's her shirt. Cute.
14. Waiting For Stylist: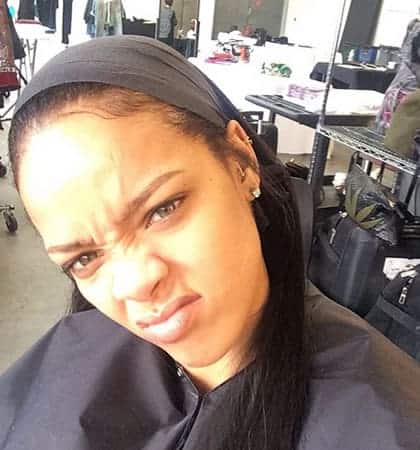 Looks like RiRi was getting too bored waiting for her makeup artist to show up.
Hence, she decided the take this funny barefaced picture.
15. Curly Short Hair: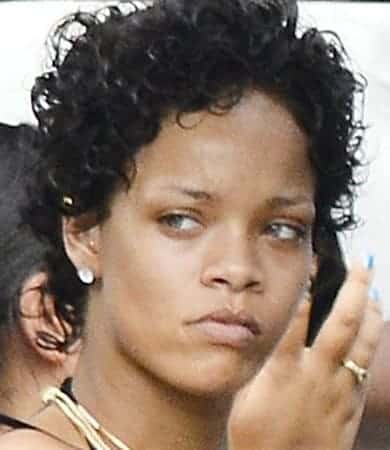 I don't know about you, but Rihanna looks very different with short curly hair and no makeup.
Let's just say I'm not a big fan.
16. Daddy's Girl: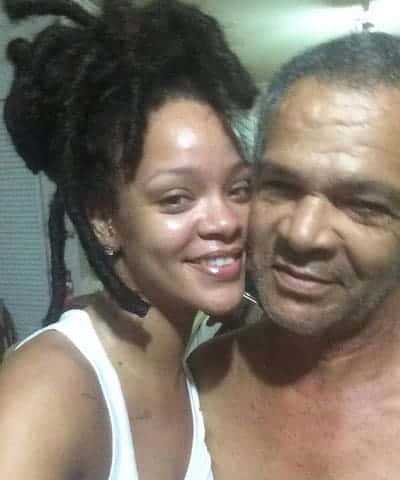 Not long ago, Rihanna was still a daddy's girl and you can see how close they were in this photo. She looks so pretty.
17. Beach Style: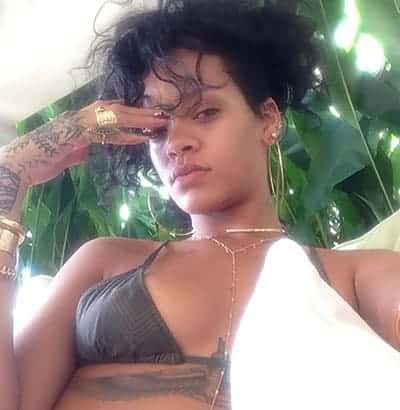 I'm sensing that Rihanna was just trying to show off her tattoos and jewelry here.
Who cares about the makeup, right?