As the founder of one of the world's most successful cosmetics companies, Kylie Jenner obviously knows a lot about makeup.
Yes, she's a babe and an inspiring one too.
But what happens when all the blushes and shines are washed off?
Well, these pics will prove that she's only human with flaws, just like you and me.
1. Freckles and Scars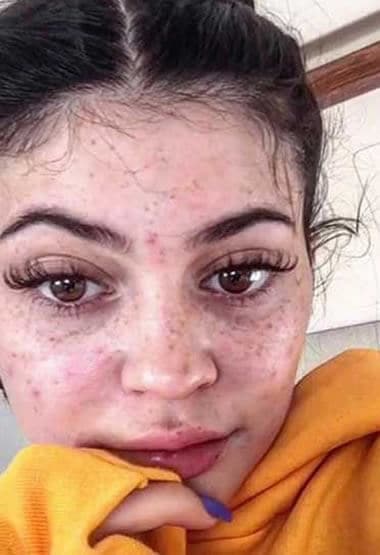 Who would have thought that underneath all the concealers, powders and bronzers, Kylie is just like the rest of us.
Yes, she has freckles and pimple scars too. Yay!
2. An Ordinary Girl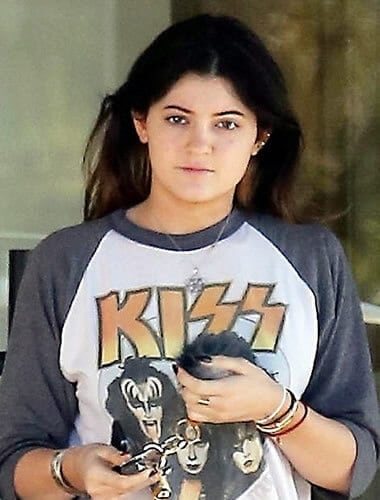 Sometimes, we forget that behind all the makeup, Kylie is just an ordinary girl.
3. Shopping With Glasses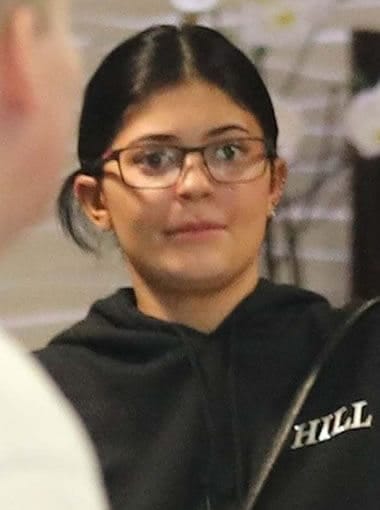 The social media star was spotted in the mall with her hair pulled back while wearing a pair of "not so glamorous" glasses.
And guess what?
She didn't have eyelash extensions!
4. Removing Makeup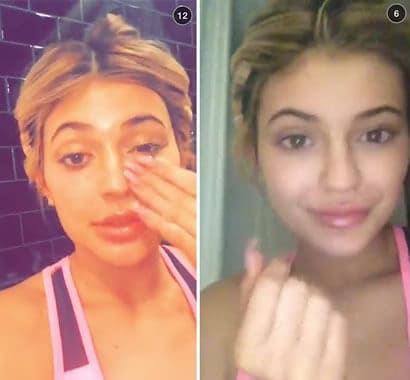 Here's a screenshot of a video she posted online teaching others how she removes her makeup.
Gosh…she is so pretty!
5. At The Airport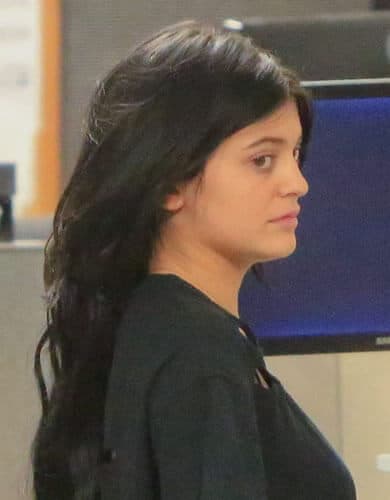 I believe Kylie was trying to avoid the cameras by going makeup free at the airport.
Obviously, she failed.
6. Magical Face Shape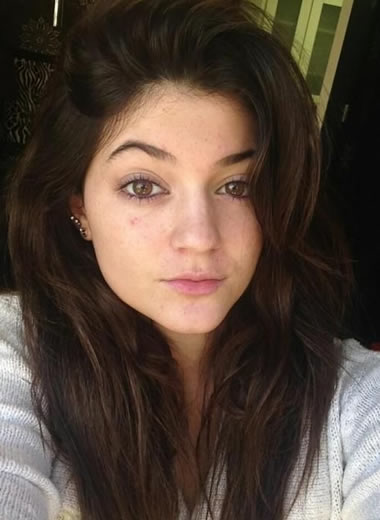 Have you ever noticed how Kylie's face shape often changes from slim to wide, and then back to slim again?
Perhaps it's the camera angle or her contouring technique. Either way, it's pure magic!
7. Mommy Hug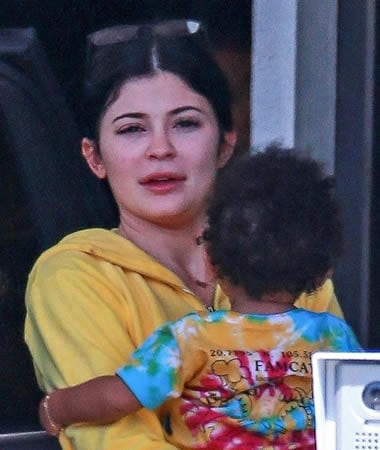 I don't care if she had makeup on or not. A mother's hug is the most beautiful sight in the entire world.
8. Thin Lips and Eyes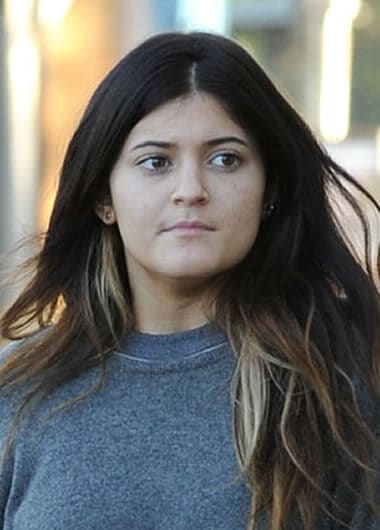 This picture reminds us of how far Kylie has come in terms of her beauty.
From her thin lips and boring eyes to now, being one of the sexiest women on the planet.
I guess what they say is true: "There is no ugly woman, only lazy woman"
And the truth is, she was gorgeous already!
9. Thinking Too Much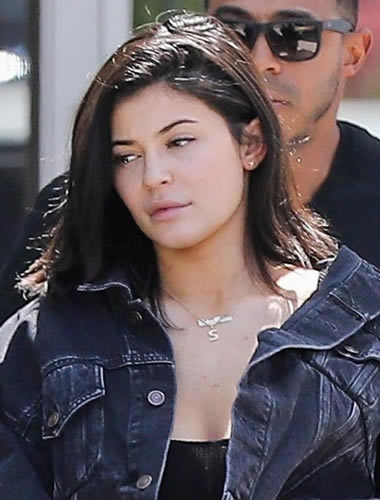 Being the youngest billionaire in the world, I suppose you do have a lot to think about.
10. Messy Throwback Pic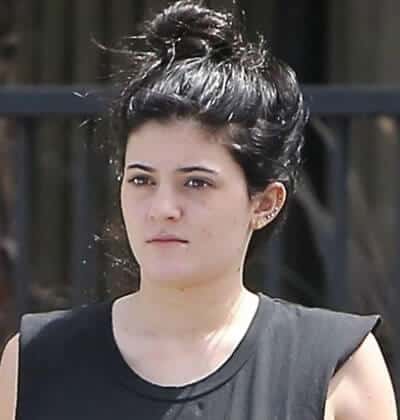 I don't recall the last time seeing Kylie Jenner with messy hair and without makeup.
Well, thank me later.
11. Makeup Tutorial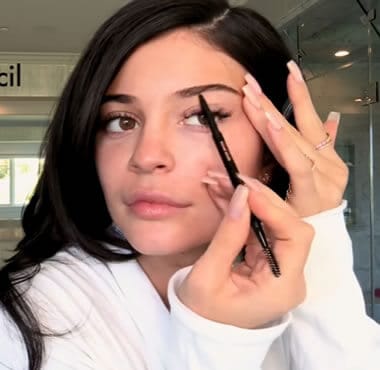 The famous influencer did a makeup tutorial video for Vogue teaching some eye and facial application techniques.
12. Bare Face Blondie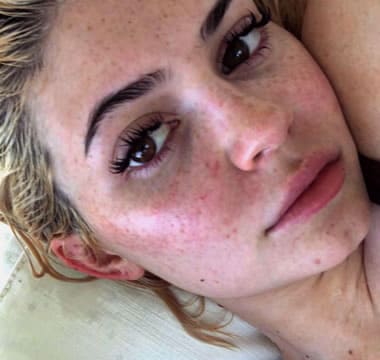 Doesn't Jenner look amazing with blonde hair? Her bare face really stood out without the foundation, eyeshadows, lipstick, and gloss getting in the way.
I wish she took off those lashes though. That would have completed the natural look.
13. Coffee Beauty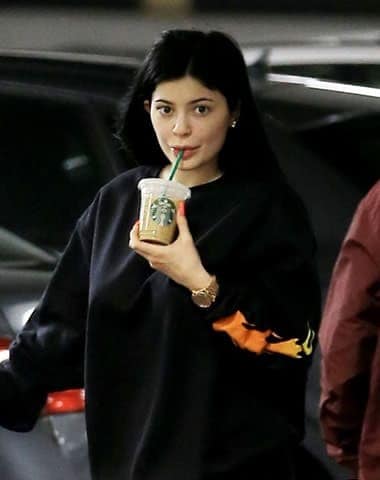 She's a beauty and she drinks coffee.
Nuff said.
14. Shaved Head?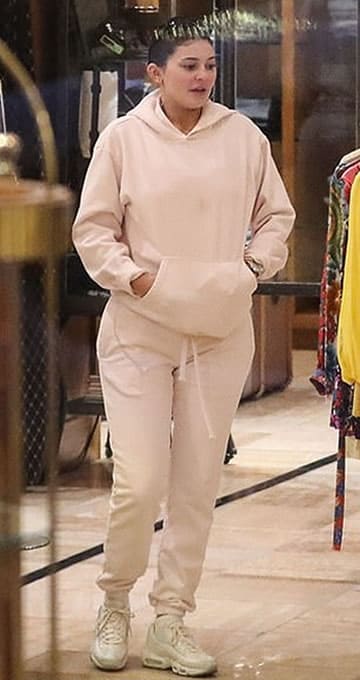 A makeup-less Kylie was seen in a boutique sporting a full-body tracksuit look.
From afar, I almost thought she shaved her head (can you imagine a bald Kylie?), but it seems she was just using her sunglasses as a headband.
15. What The Green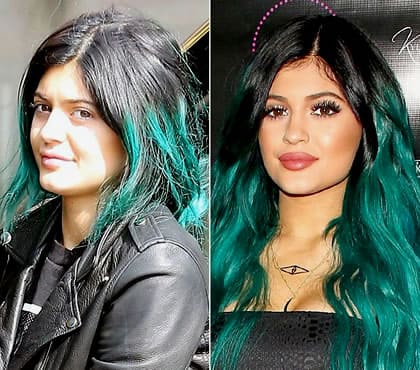 I knew her transformation was huge but when you compare it side by side like this before and after shot, it's a fairy tale.
The only difference is that Cinderella has become more sexy and green.